Wycombe
A minimal table design that celebrates the tactile qualities of natural oak and marble. Available in round or rectangular shapes and sizes to suit small or large spaces.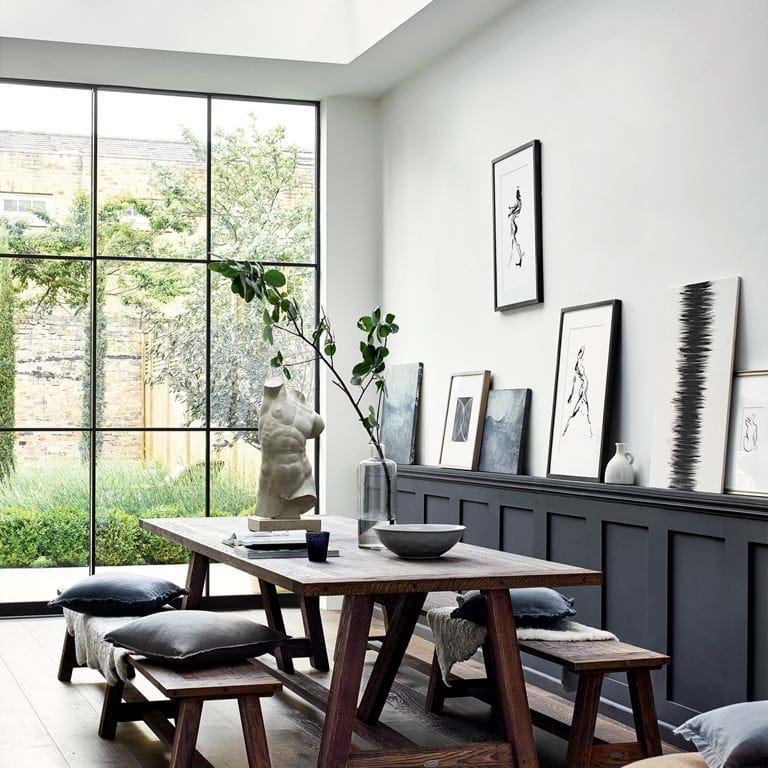 Arundel
An unfussy farmhouse table design that'll bring a modern-rustic feel to both country and urban homes.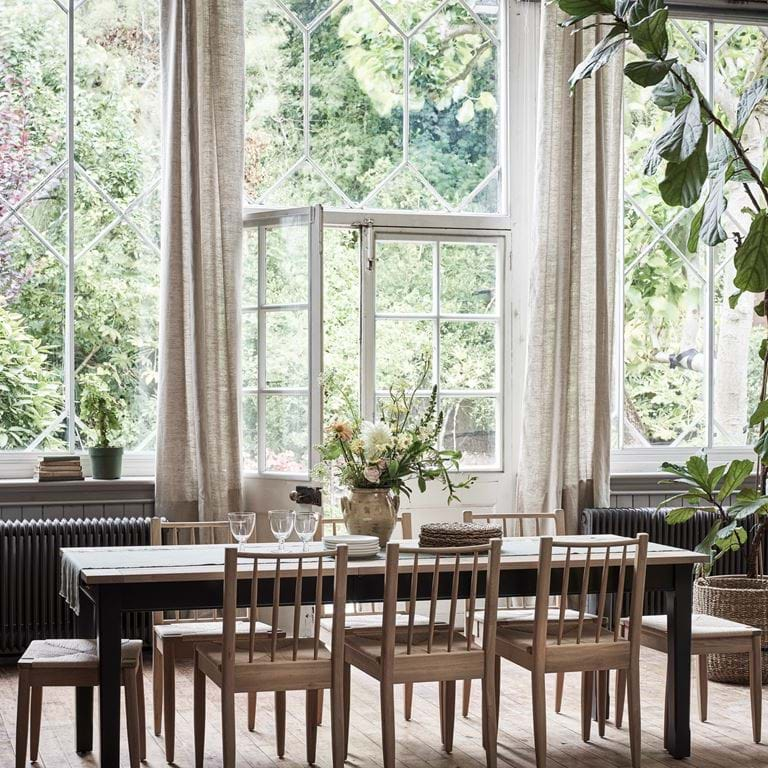 Moreton
Our classic country kitchen table, with useful drawers at either end and simple carved leg detail. Available in top-to-bottom oak or with painted timber legs.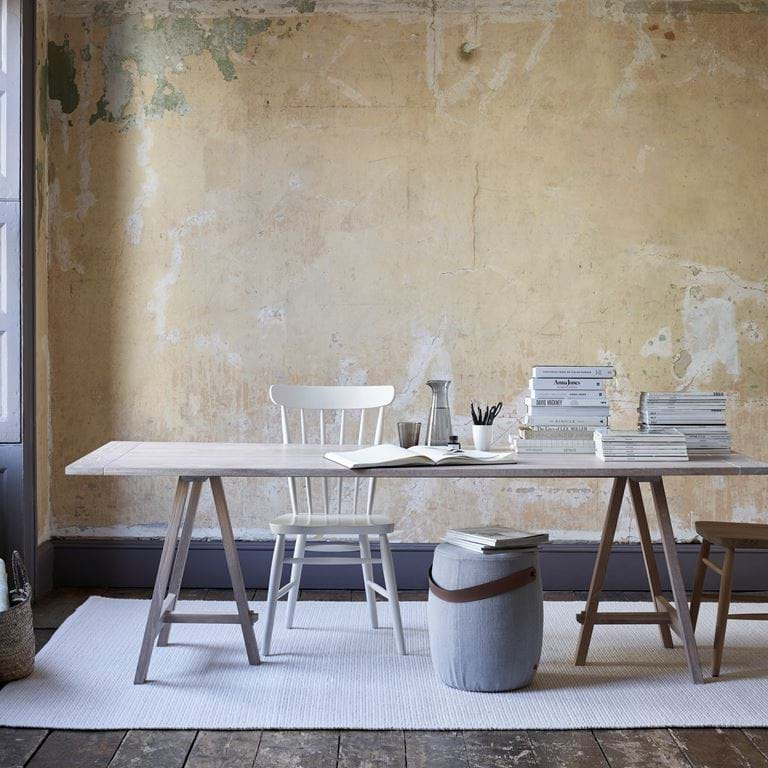 Hebden
A trestle-legged table that you can make your own with a choice of legs and tabletops.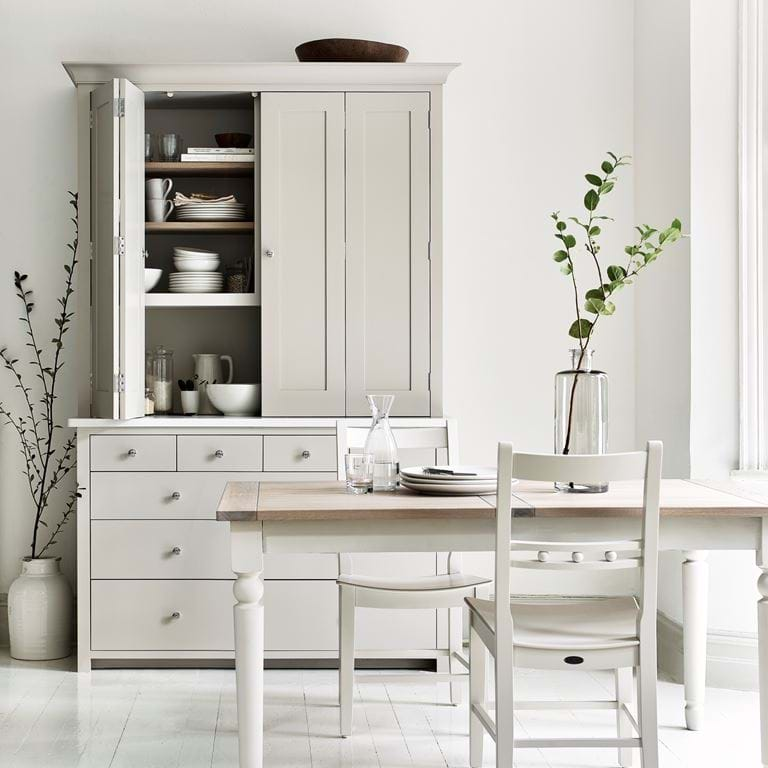 Suffolk
An understated dining table design for those who want a hint of country style.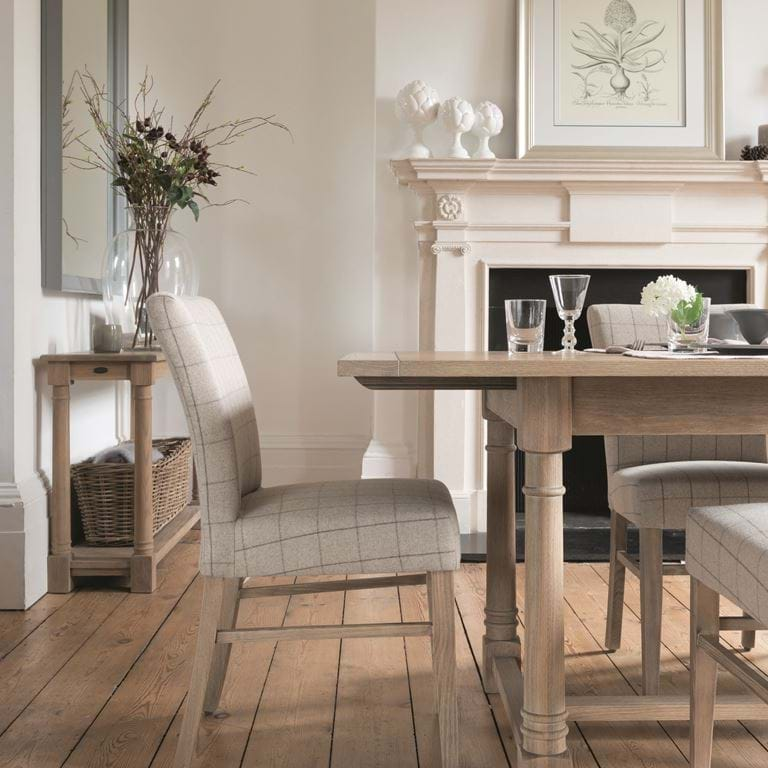 Edinburgh
A dining table that's statelier than Sheldrake, but not as bold as Balmoral, and a little less traditional than Henley.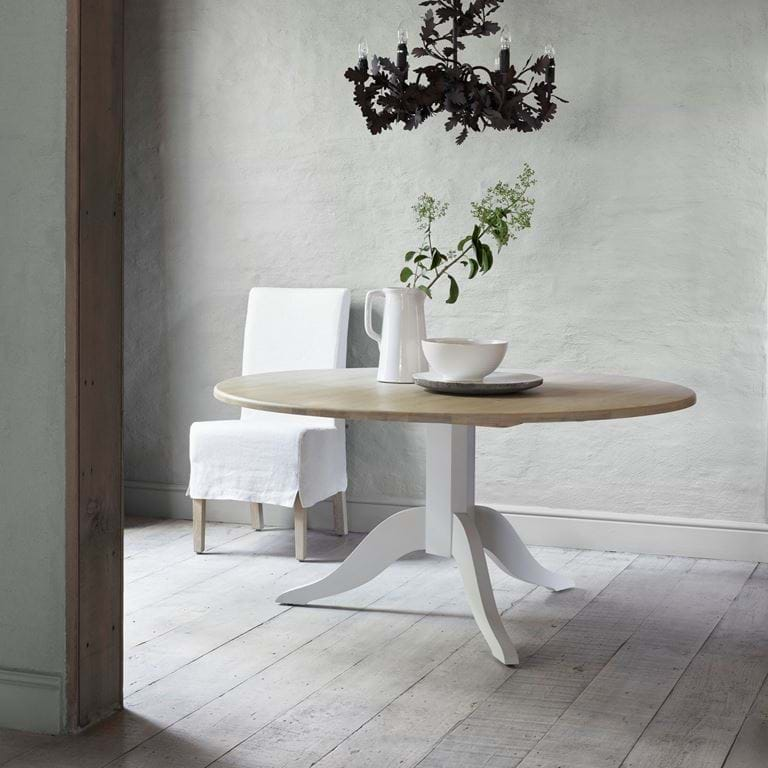 Chichester
Of all our tables, Chichester's the one that'll give you the most classic English country feel.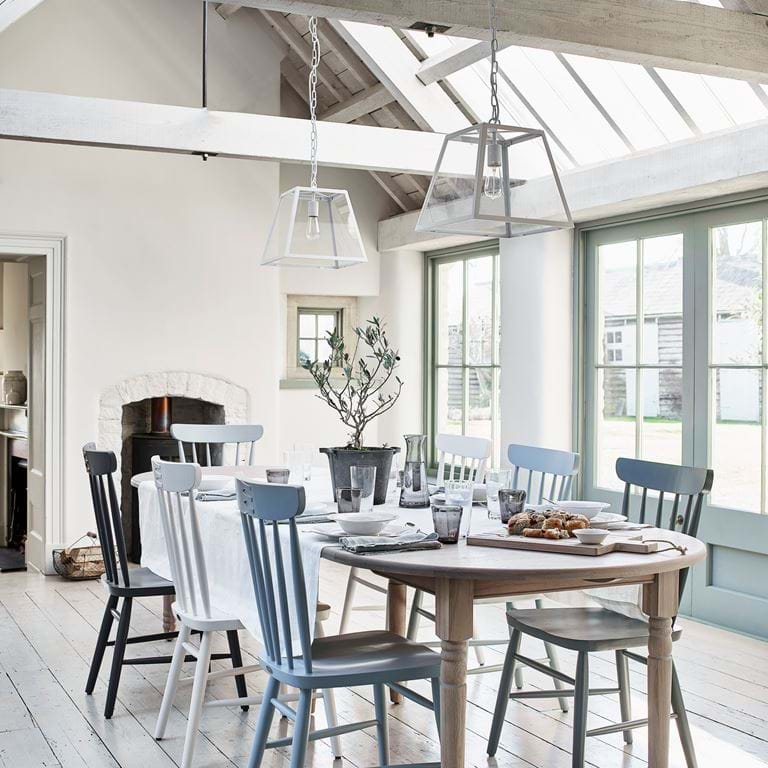 Sheldrake
One slim-profiled design, two different tables – round and petite, or oval and extendable (for up to 14).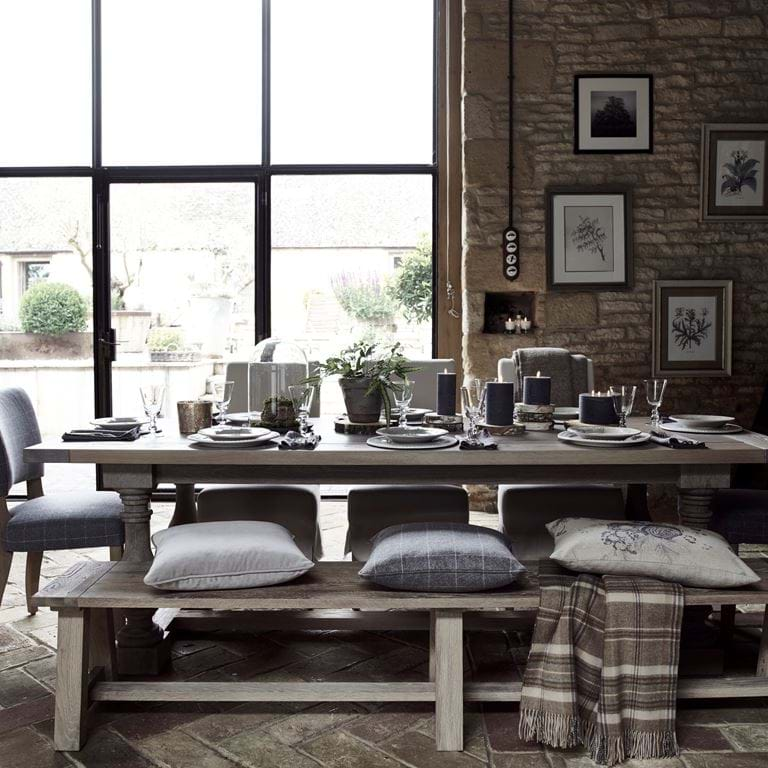 Balmoral
Our biggest, boldest table collection for interiors in need of a statement piece.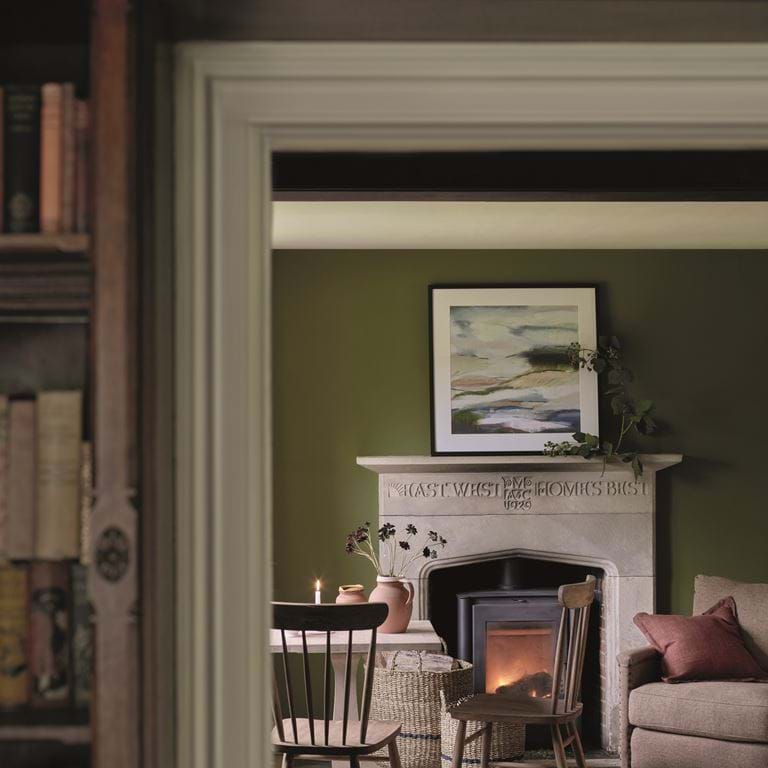 Harrogate
Harrogate's such a classic kitchen table that it'll suit any home: think traditional shape with a crisp finish.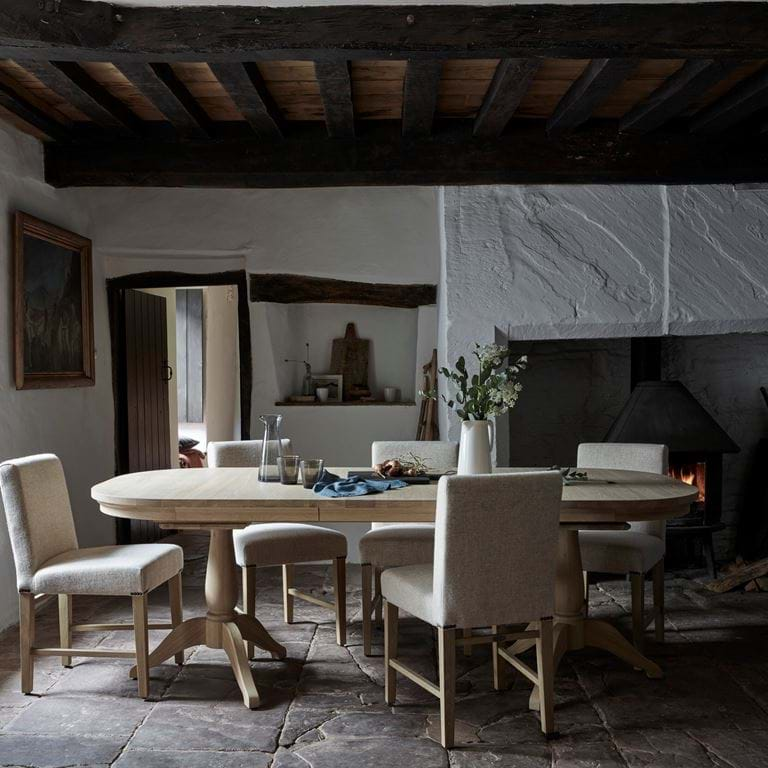 Henley
A traditional, all-oak dining table that, round or rectangular, will soften your room with its curves.