Manhattan
The sleek, architectural shape of this desk is for those of us that want a smart, professional workspace without it feeling all business and no style.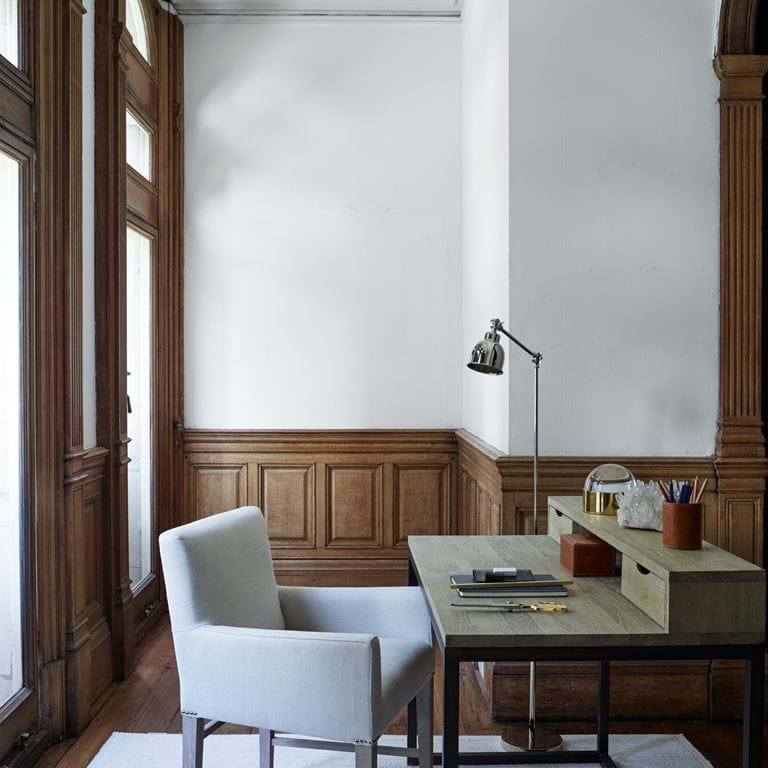 Carter
If you want a modern, industrial look, but don't want it to feel too rustic, Carter's clean lines and crisp finish mean that it won't.
Ardingly
A cabinet designed for a multitude of uses – from drinks cabinet to larder, TV storage to desk – so it can adapt as you and your home's needs change.
Chichester
A classic writing desk that can double up as a console or dressing table, and workstations that hide the working day behind closed doors.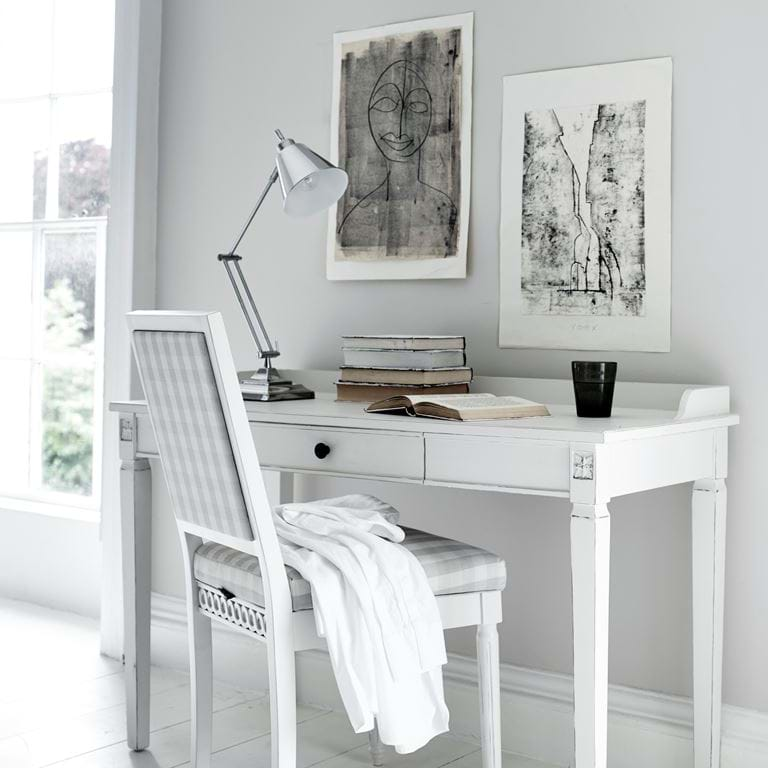 Larsson
Larsson's pretty design means you can use it in bedrooms and living rooms – any space that needs to be somewhere you can work occasionally without feeling like an office the rest of the time.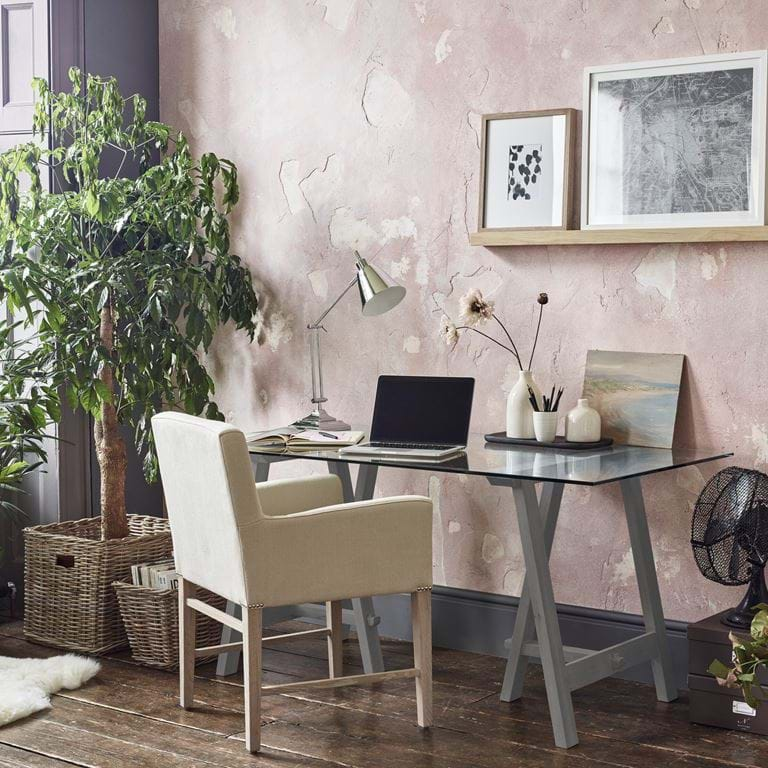 Hebden
A trestle-legged table that you can make your own with a choice of legs and tabletops.
Aldwych
Slim and minimal Aldwych is, like our Larsson desk, particularly suited to bedrooms and living rooms where you want to add in a small writing desk as it's suitably unobtrusive and can easily adapt into a console or dressing table. Choose from Snow or Warm Black as standard, or have the Snow version repainted in any of our colours with our custom paint service.